No results were found for the filter!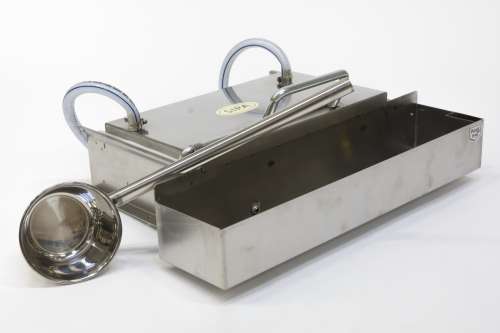 SIPA® Center wall casting machine standard size
Water-cooled centre wall casting machine made of stainless steel, equipped with two exact stamping surfaces made of silicone rubber in the size 350 x 200 mm. Water cooling is provided at the top and bottom by direct connection to a water pipe. A lid handle facilitates opening, the residual wax is collected in a tub at the front. Supplied with ladle, cleaning brush and...