No results were found for the filter!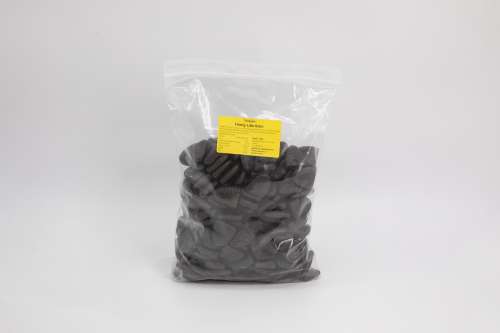 Minkenhus® Honig Lakritze
in Bienenkorbform, leicht und würzig, für den besonderen Geschmack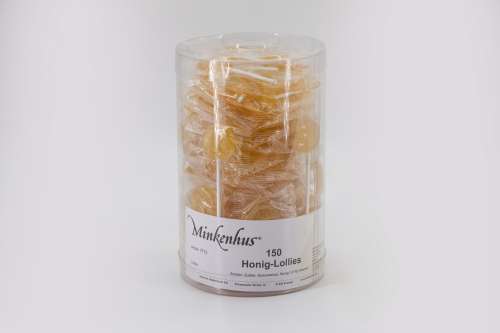 Minkenhus® Honig-Lollies in der Spar-Dose
lose in 1,5 kg-Dose Einzelgewicht ca. 10 g Inhalt ca. 150 Stück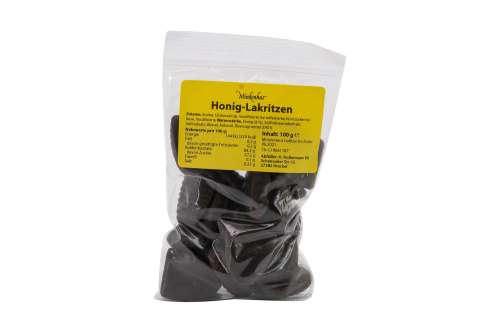 Minkenhus® Honey Liquorice
in beehive form, light and spicy, for the special taste Bag with 100 g Ingredients: Sugar, glucose syrup, modified potato starch, cane sugar molasses, modified wheat starch, honey (8%), liquorice root extract, salmiak salt, water, coconut oil, glazing agent (E901) Nutritional values per 100 g: Energy: 1443 kJ / 339 kcal Fat: 0,2 g - thereof saturated fatty acids: 0,2 g...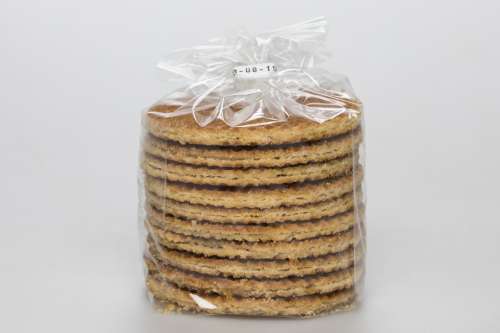 Minkenhus® Honey waffles
with cream butter, honey, vanilla and cinnamon 10 waffles in a 300 g bag Ingredients: Wheat flour, 3.2% syrup (glucose-fructose syrup, sugar, 11% butter, 10% honey, starch, emulsifier: sunflower lecithin), 14% clarified butter (carotene), sugar, glucose-fructose syrup, free-range eggs, raising agents (sodium carbonate, ammonium carbonate), salt, starch, emulsifier: sunflower...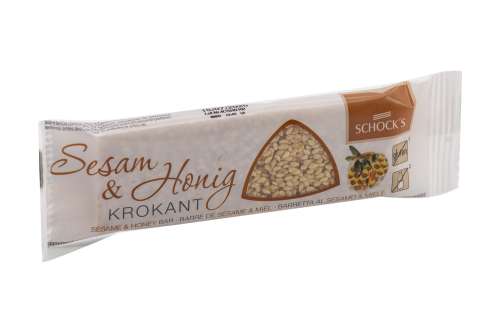 Honey sesame bar without sugar
with sesame and honey gluten-free and lactose-free without granulated sugar Content: 30 g Ingredients: Sesame seeds 60%, honey 40% Nutritional values per 100 g: Energy: 2132 kJ / 511 kcal Fat: 28,8 g - thereof saturated fatty acids: 4,0 g Carbohydrates: 48,4 g - thereof sugar: 33,0 g Protein: 10,3 g Salt: 0.02 g