No results were found for the filter!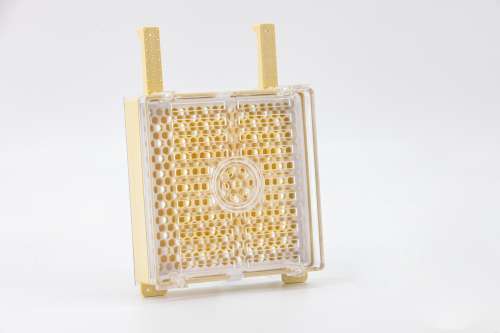 Jenter Zuchtkassette, solo
5-teilig, bestehend aus beigefarbenem Zuchtwabenrahmen, weißem Wabengitter, transparentem Absperrgitter, rundem Deckel und einer rückseitigen Abdeckplatte Außenmaß ca. 12 x 12 cm plus zwei Rähmchenaufhängungen von ca. 4,5 cm. Tiefe 3,5 cm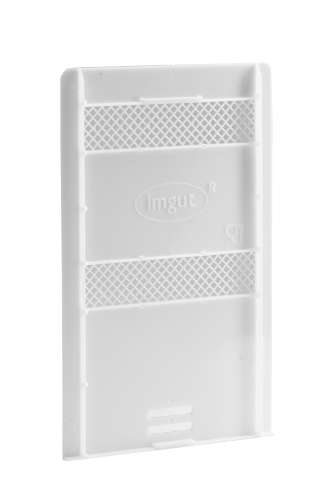 Imgut®/Kieler Ersatz-Bodenschieber
aus Kunststoff, passend für Imgut®, Kieler und Segeberger Begattungskästen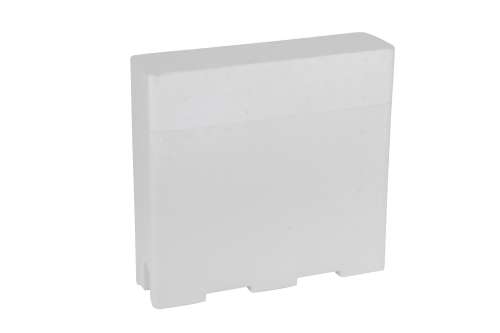 BiVoPad EWK Schutzhaus
passend für das Begattungs- und Schulungs- EWK Art. 4893 mit Flugloch, Fluglochrosette und Bodenlüftung. Außenmaß ca. 31 x 8,5 cm, Höhe 29 cm, Gewicht 350 g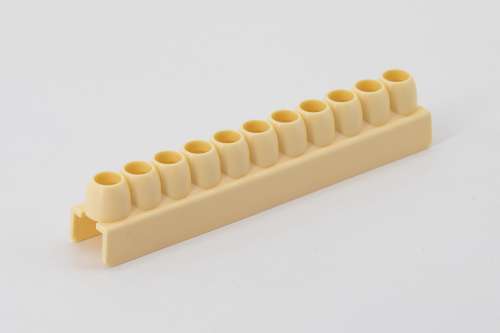 Gelée Royale Ernte Napfhalter
zur Hilfe bei der Gelée Royale Ernte, als Aufnahme der 11er Stange Art. 4964 oder von 11 Einzelnäpfen Art. 4963. Höhe ca. 2,5 cm, Gesamtlänge ca. 13 cm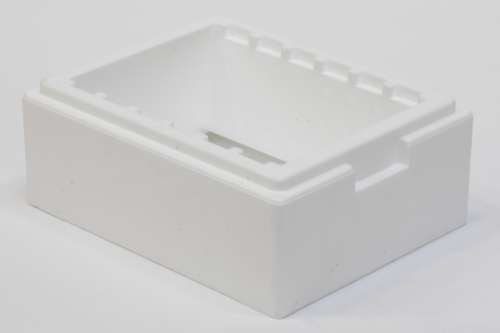 Frame Segeberger or Kieler mating box
for Kiel and Segeberger mating boxes, for up to six frames, article no. 4932. Height approx. 10.5 cm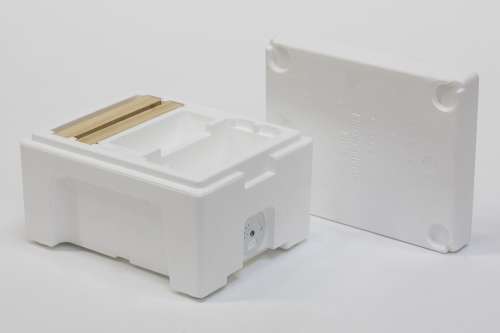 Kiel mating box made of styrofoam®
with bottom slide and removable feeding chamber, firmly closable lid, stackable, recess suitable for four to six frame slats, article no. 4932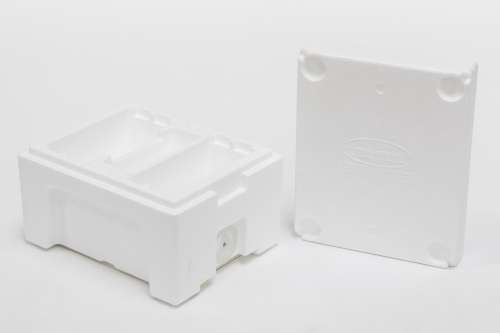 Imgut® Styrofoam mating box
with removable feed chamber, Imgut® bottom slider and flight hole rosette as well as a firmly closable lid. Stackable, recess suitable for four to six frame slats, Article no. 4932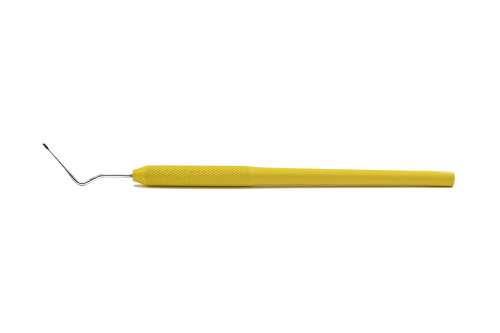 Swiss Umlarvnadel "Original" for right-handers "Swiss made"
very light and ultra-fine deflection needle with a handle made of aluminium and a needle made of stainless steel, rustproof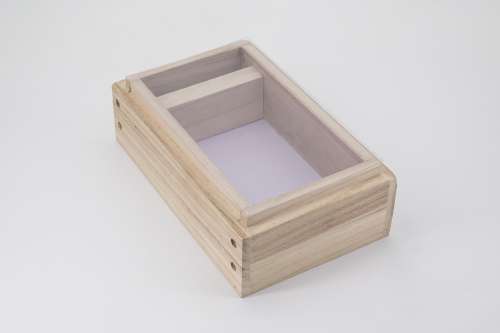 Api'deus® Holz Futterzarge
Wir empfehlen den Innenanstrich mit Bottichlack Art. 2127 oder ApiDana® Futterzargen Lack Art. 21275